Our Services
Precision Tooling & Pre-Production Engineering
Pre-production Engineering and on-site Precision Tooling have always been the backbone of Protoplast Inc. Founded in 1981, Protoplast has evolved to become an industry leader in the manufacture of Injection molds, utilizing the best material choices (QC-10, P20, SP300, H13, Moldmax®) for each custom requirement, based on part complexity, resin choice and volume.
A fully equipped tool shop including CNC Machining Centres with programmable tool changers, allow our expert staff to utilize every production hour available, building programs by day to run machines "lights out" at night. Whether an automatic mold with integrated robotics, or an aluminum prototype mold with hand loaded inserts, our certified team of trades and engineers, offer customers the best suited and most cost effective solution for their specific injection molding requirements.
To expand our in-house capability, Protoplast Inc. has partnered with several offshore tooling sources. Our relationships are built on a solid track record of quality and success. All tooling of this kind is shipped in "green" and finished on-site to our specific standards and specifications. Still not sure? We'll put our no-cost maintenance guarantee on it!
Custom Injection Molding Division
With over 16 machines ranging in size from 38-600 tonnes of clamping force, Protoplast Inc. is well positioned to serve a wide range of custom injection molding requirements, including straight injection, over-molding, 2 component molding and injection blow molding. Fully automatic, with many upgraded to high efficiency electric, our machines are strategically set up with operator stations doing light assembly, and finishing – all on cycle, providing the most cost effective custom injection molding solution for our customers.
Our real time monitoring and in process vision systems allows for accurate and early detection, reducing the high cost of scrap and ensuring the best quality standards well before the molded part reaches operator inspection, assembly or packaging.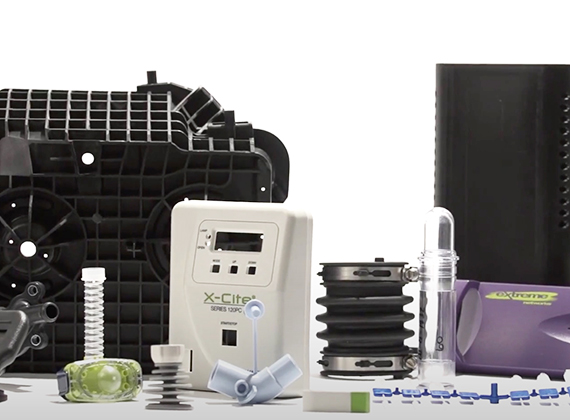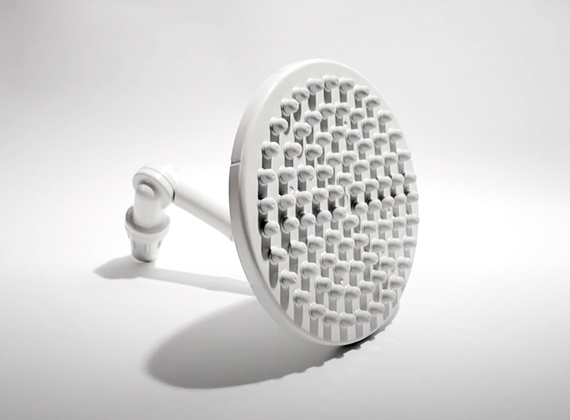 Secondary Operations
One of the many benefits of choosing Protoplast is our ability to perform Secondary Operations in-house. These value added operations can be done press side known as "on cycle", or done in one of our dedicated work cells. Below are some of the Secondary Operations Protoplast can perform: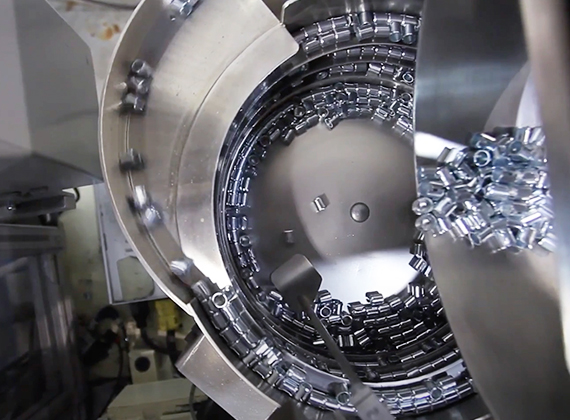 Plastic Removal by CNC Machining
CNC machinging allows for less capital expenses on tooling cost for short production runs. It also allow for quick engineering changes on prototype tooling. In the case of the photo on the right, 3 different versions of the same plastic housing are being CNC machined. With this method, only 1 version of the housing is molded, but 3 different versions are created by CNC machining different holes or slots.
Ultrasonic Welding Two Parts Together
Ultrasonic welding is the process of welding 2 similar parts together by high frequency vibration that is highly localized on key welding areas. This process produces a water tight seal, with no fasteners or snap features required.
Heat Stake Threaded Inserts
Heat stake inserts is the process of heating brass threaded inserts, and pressing them into pre-molded holes in plastic housings. Once cooled, the inserts provide a very strong threaded hole(much stronger than plastic threads) for assembling a mating plastic part using threaded screws.
Pad Printing Logos, Labels, Buttons, etc.
Pad printing is the process of printing ink onto plastic parts. Often plastic parts have irregular shapes and contoured surfaces that make it impossible to print directly onto them. With pad printing, a silicon pad is pressed onto a laser etched 'inked surface', then transfers the ink onto the plastic part by simply pressing down onto it.
Assembly Division for Robotic Cells and Manual Assembly
In 2012, Protoplast Inc. celebrated the launch of its Assembly Division; over 7500 sq.ft. designated to robotic cells and manual assembly. With our Tooling and Maintenance Departments located right next door, continuous line improvement is integrated and ongoing – whether through regular preventative maintenance, rapid repairs and calibrations, or the design and build of assembly/checking fixtures to optimize accuracy and productivity.